A biography of Longchen Rabjam (23)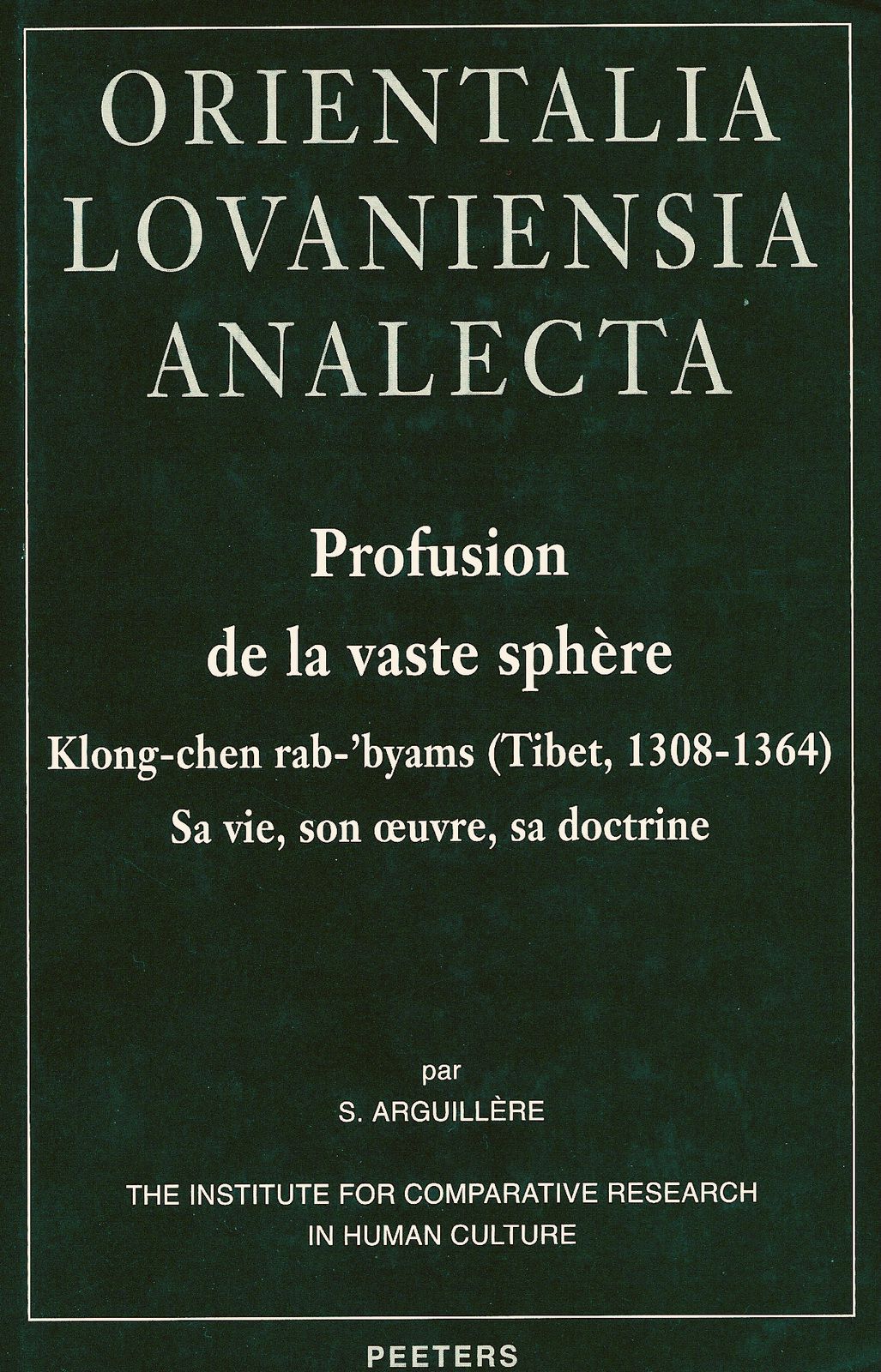 And yet, [now gathering] crowds of fortunate beings applying their efforts to what is deserving, whether many or few, three thousand or a hundred, he indifferently opened [all] the doors of the Dharma, according to the degree of understanding of each [of his listeners], explaining the great texts of the sūtras and mantras, [bestowing] empowerment and instructions... He taught unceasingly, without excluding [those who could not] pay a material contribution.[1]
Whatever offering was made to him, he returned two thirds of it during the ceremonies of the Tenth Day [of the lunar month] and kept only one third for any necessity. As for those who wished to offer him [food], he did not receive pompous offerings (che btsan gal po che), saying: 'I cannot digest that'[2].
When distributing [material goods to the congregations], he would say: 'There is no doubt that the front rows [are filled] with individuals without merit' and he would have the distribution done starting with the last. He would say: 'Honors belong to the Congregation and not to sinners,' [292] he would not have [special] floor mats laid out for the presumptuous laity and would not honor them.[3]
Whatever gifts [rich] patrons gave him, he would say, 'If they had traded them, they would have wasted [these goods, anyway]' and he gave nothing in return. [On the other hand,] if humble beggars offered him whatever they could find (ci drangs), [even] of poor quality, he proceeded with a rejoicing expression to reversion [merits according to] the sūtras. Thus he never departed from his principles."[4]
In the rest of his text, sMyo shul mkhan po reports the contents of Klong chen rab 'byams' spiritual testament, the Zhal chems dri ma med pa'i 'od (no. 228). This writing is found in the mKha' 'gro yang tig, along with two other "wills" that follow it. The whole is twenty-five pages long in the edition consulted. As Jean Luc Achard has studied[5] the tradition of "Testaments" in the first generations of the masters of the rDzogs chen snying thig, I will not insist here on the particularly crucial character of these "last words" in this spiritual current. The Zhal chems dri ma med pa'i 'od is a series of beautifully attic quatrains, each of which contains a piece of spiritual or moral advice. sMyo shul mkhan po follows this text with oral advice (p. 307) that Klong chen rab 'byams would have given to his assembled disciples at the time; in particular, he would have recommended that, in case of doubt, they should systematically refer to his Yang tig yid bzhin nor bu.
sMyo shul mkhan po continues:
"Then he went to Zhwa'i lha khang where he made offerings and wishes; while he was giving a public teaching (khrom chos), there was a wonderful shower of flowers. Then he stopped at O rgyan dgon where he stayed for some time, saying [to his disciples], 'Do not be distressed because of me.'[6]
Then, on the way to mChims phu, his disciples and benefactors of rGya ma having come to accompany him, he said to them: 'Now go home; do not return [to your steps] out of affection [for me]; from now on you will not see me[7]. [308] Devote yourselves to the Dharma.' Thus he gave them his instructions. Then, as he arrived at mChims phu, he said, 'This place is like the Sitavarṇa charnel ground in India; it is said that dying here is better than being born elsewhere. It is on this charnel house that I want to deposit the aggregate of my illusory body; let us go there'.[8]
Invited by the six dud gtong (?) [of] bSam yas, he gave the instructions of the supreme secret to a large crowd. As the assembly was enormous, the 'unelaborated' (spros med) empowerment took a long time, and it was then that he appeared to fall ill. On the tenth day, at the midday assembly, he said: 'Arrange the gtor mas, I have finished the consecration'.[9] He was asked to take a few days off to rest because of his illness. He answered that it would not be necessary and that the consecration should be finished; as they insisted, he answered: 'I had in mind to finish the consecration; but you do not listen to me'.[10]
It was in his fifty-sixth year, on the evening of the eighteenth of the twelfth month of the year of the female water hare,[11] that he asked [his disciples,] such as 'Od gsal rang grol and Kun dpal, who were present, [309] to arrange [on the altar] some offerings and then to go away. When they had arranged these, they asked him [if they could stay]. Then he answered them, 'This [my] decrepit body is [good] to be left behind; you stay [here] without chattering, in recollection.' Then he assumed the posture of the Body of Reality and went to the primordial place where [the phenomena] are exhausted.[12]
At that moment, in the sky, which was without clouds, a rainbow tent [formed]; a shower of flowers fell; the crops ripened and various flowers, such as rose, bloomed. In some [spontaneously occurred] a unifying and continuous realization (rtogs pa phyam gdal) of the clear light – such prodigious signs occurred unceasingly until the offerings [made] a month [after death].[13]
[Klong chen rab 'byams'] body was filled with delicious perfumes, sandalwood, camphor, etc., until the twenty-fifth day, when offerings were made. When he was carried to the funeral pyre, the great earth shook three times; [at the end of the cremation,] his heart, tongue and eyes [remained] unburned. More particularly, his brain was not damaged and remained as a stone-hard block, pale yellow in color, of the nature of śariram. In addition, there were relics (gdung) of the five families [of Buddhas] and innumerable small relics (ring bsrel phra mo); from the ashes [of the funeral pyre] [310] several statues [spontaneously formed,] among others one of Amitayus. In this very place a statue [of Klong chen rab 'byams] was erected as an 'inner support' on the one hand, and a stūpa of the Great Awakening, etc., as an 'outer support' on the other."[14]
---